I LOVE books!  I absolutely cannot get enough of them.  With that said, you can only imagine how many books I've purchased for my kids.  Before becoming a mom, I used to be an elementary teacher, so I was constantly buying books. Here are my top 10 choices for young kids - think preschool and under.
Peep and Ducky by David Martin
This is by far my favorite kids book.  I have read this book so many times, my kids can actually recite it from memory!  It has such beautiful, playful pictures.  It rhymes and has a nice beat to it.  It's a simple story about a bird and duck playing together that just makes you smile.  I love that it's all positive and a great story to go to sleep to.  If you love it as much as I do, make sure to check out the others - Peep and Ducky Rainy Day, Peep and Ducky It's Snowing and Peep and Ducky Sleepover.
Goodnight, Gorilla by Peggy Rathman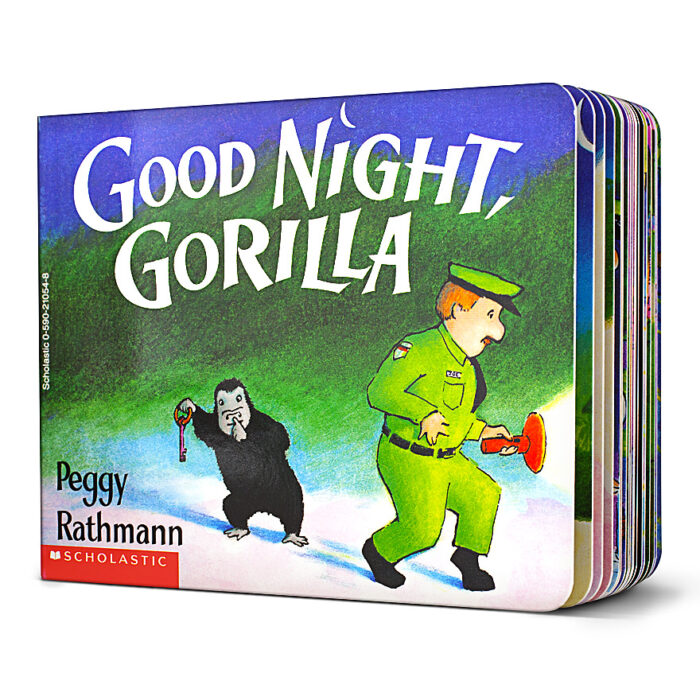 This is another classic that we read numerous times.  Most of the story is interpreted through the pictures, so it's a great time to let your little one learn the immense value of the illustrations. 
The Little Blue Truck by Alice Schertle
This was one of my son's favorite books.  The friendly blue truck makes his way through the town helping all the animal neighbors he comes across.
Stellaluna by Jannell Cannon
This was my daughter's favorite book.  She loved it so much, she actually dressed up as Stellaluna for Halloween.  This is a story about a cute little fruit bat that ends up in a bird's nest and realizes how different she is.  It's such a charming story.
The Tickle Tree by Chae Strathie
This book was my first baby gift I received while pregnant with my first child.  I read this book to my unborn daughter every night and continued after she was born.  It has enchanting pictures and an imaginative story line of things to dream about.  It rhymes and has a wonderful rhythm.
 Smash! Crash! by Jon Scieszka
This was my son's all time favorite book.  It's about different trucks that smash and crash.  It has bright, colorful pictures that pull in kid's attention.
Knuffle Bunny by Mo Willems
What a precious story!  A little girl, whom hasn't learn to speak yet, loses her favorite stuffed animal at the laundromat.  The rattled father has to figure out why his daughter is so distressed. It's such a sweet book that you'll want to read over and over again. This book has a combination of black and white photos with drawn illustrations which makes it unique.
The Gruffalo by Julia Donaldson
I absolutely love this one too!  It's another rhyming book that tells the story of a little mouse making up a story about a scary monster in order to stay safe from predators.  It will be a favorite, I promise.
Steam Train, Dream Train by Sherri Duskey Rinker and Tom Lichtenheld
This is another fun, rhyming book that teaches you about the different types of train cars, while it puffs along a midnight ride.
There's a Mouse About the House by Richard Fowler
This is definitely a favorite for all kids!  This is a book about a mouse creeping though a house to get a snack.  The fun part about this book is that it comes with a cardboard and yard mouse that slips through actual cracks in the book to make the story come alive.  It's such a great gift for any kid.
There are so many more wonderful books for young children, but these are my top 10 favorites.  Of course, there's the iconic Dr. Seuss books, the lovable Pigeon series (by Mo Willems), and the classics like Goodnight Moon and Runaway Bunny (by Margaret Wise Brown).  What are your favorites?